10 Fun Facts About Horses
10 Fun Facts About Horses
Table of Contents
Horses can't throw up
Horses can sleep standing
You don't often find horse twins
Their lifespan is short (sadly)
Almost 350-degree vision!
They remember EVERYTHING
Male horses have more teeth
Horses can be tiny too
Their favorite food is…
Nasal breathing only
Horses love their friends!
While this collection of horse facts is far from complete, it will assist you in learning about what makes horses so special.
Here are 10 fun facts about these amazing creatures that you may not know!
1. Horses cannot vomit or burp
In contrast to other vertebrate animals, horses have lost their capability to vomit. The cardiac sphincter is a robust muscular ring that sits at the opening of their stomachs. This setup assures that any food that makes it to the stomach does not escape.
Horses' vomiting reflexes are also exceedingly weak, which is why they are unable to vomit. They are unable to squeeze their stomachs and force food back up the throat using their abdominal muscles. A horse's stomach can only let food out if it ruptures, which is particularly dangerous.
Because horses can't get toxins out of their systems, we have to be very careful what we feed them. Make sure you understand the foods horses can and cannot consume.
2. Horses can sleep both lying down and standing up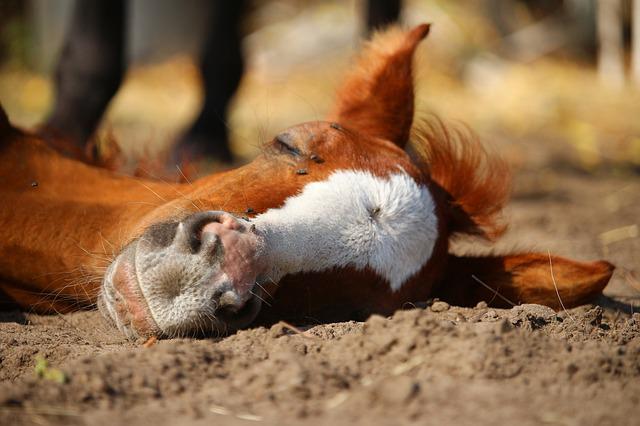 Horses have a structure of tendons and ligaments termed "stay-apparatus," which allows them to keep their legs in place so they may rest without falling over. Horses use this contraption to relax when they are not sleeping or standing for longer durations so that they do not become fatigued.
The purpose of this ability is for horses to be able to escape from harm at the first sight of it. To achieve deep rest and fulfill their sleeping patterns, they will need short periods of lying down. Horses rarely lie on the floor for extended periods of time because it would put a great deal of strain on their joints and vital structures.
3. Horses with twins are quite uncommon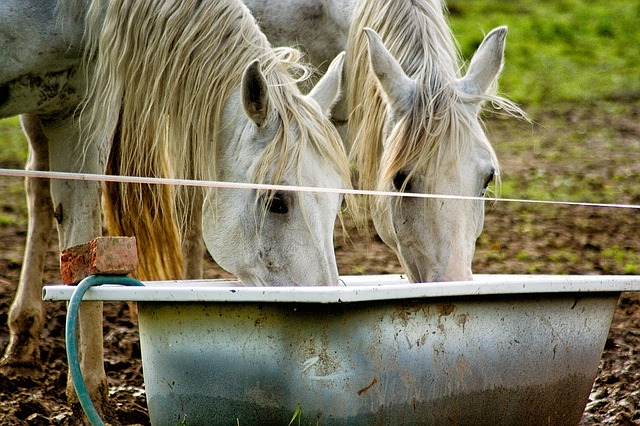 Horses, unlike most animals, are not able to provide for more than one fetus. When a twin pregnancy is discovered by ultrasound, the smaller embryo is routinely removed by a veterinarian in order to save the mare and the surviving foal.
If a pregnancy is not found early enough, however, mare owners may elect to keep both foals despite the danger of either one or both of the foals not surviving full term.
The technique to remove one of the foals afterward is a costly operation that most people cannot afford.
4. Horses live for 25 to 30 years on average
As equestrian services and veterinarian treatments grow, domestic horses are living longer with healthier lifespans. Although genetics, food, and environmental variables all play an important role in shaping a horse's age limit, there are still certain limitations.
Ponies live far longer than horses in general, with some reaching the age of 40. Haflingers, Appaloosas, Icelandic Horses, Quarter Horses, and Arabians all have longer lives than the average horse.
5. Horses have a nearly 360-degree vision span
Horses can see around 350 degrees all over themselves due to their eye positioning. This is over four times the optical range of human eyes!
Horses view the world significantly differently than humans. They can only see 55 to 65 degrees with both pupils, leaving them with monocular vision. This indicates they have a poor perception of depth and are unable to notice fine details.
They are exceptionally skilled at sensing movements, which has allowed them to survive for thousands of years as they were able to run away as soon as an attacker got into their visual range. Horses will however be shocked at just about any unexpected movement since they can't see shifting shapes in their range of vision adequately.
5. Horses have excellent long-term memory
Horses are able to remember past events, especially those that occur during training sessions or competitions. Horses will often use their memories to recall useful information about new locations or other horses when they meet them for the first time, allowing them to develop relationships more quickly.
6. Male horses have more teeth than females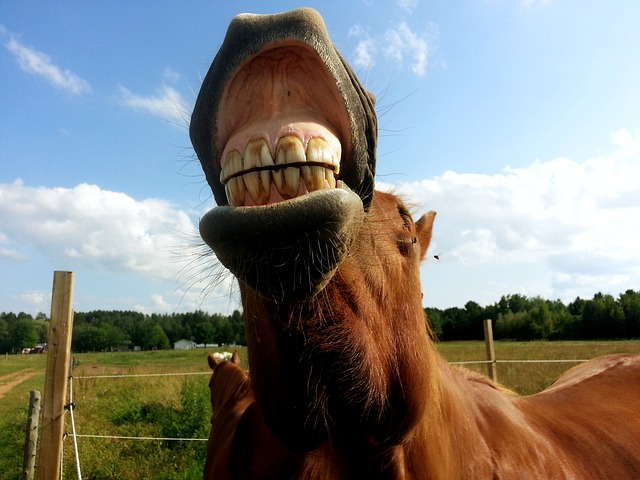 Male horses have more wolf teeth than mares, which is why stallions and geldings have an average of 40 teeth compared to 36 in mares. Their diet consists mainly of leaves and twigs, which they nibble with their wolf teeth to help in the process.
However, when horses developed into grazers, the demand for wolf teeth gradually decreased. Animal owners frequently remove these teeth if they are present because they can conflict with the bite and cause irritation to the horse. This is now a common procedure in performing horses.
7. The tiniest horse ever measured was 17.5 inches tall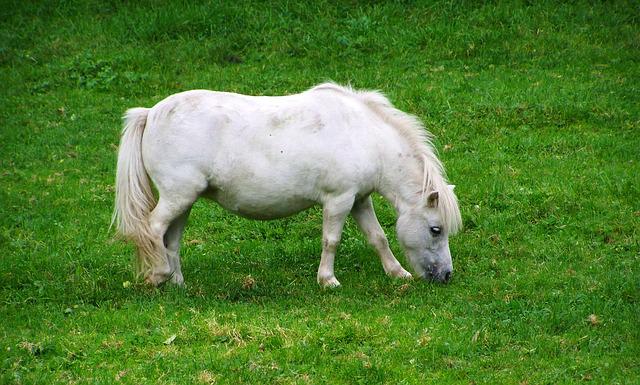 Thumbelina (2001-2018) was a tiny horse with a dwarf physique who became an iconic figure owing to her small stature. Thumbelina was the world's tiniest horse, at 17.5 inches (44.5 cm) tall and weighing 57 pounds (26 kg).
The small chestnut mare was born in Missouri, on a miniature horse ranch. Thumbelina even travelled to the United States after being inducted into the Guinness Book of World Records to meet her admirers.
Thumbelina: World's Smallest Horse (video)
8. Horses are herbivores and eat mainly grasses and grains in order to survive
Horses may consume up to 50 pounds of food each day to sustain their energy levels, and they must have high-fibre diets in order to digest their food properly. Horses also have sensitive digestive systems and should not be fed foods that are too rich or oily, as this can cause stomach upset and other health problems.
9. Horses are able to breathe solely through their noses only
Horses can breathe through their nostrils and cannot breathe through their mouth. The reason for this is because their epiglottis is in a position where it makes airtight with the soft palate. While food may readily move from the horse's mouth to the esophagus, the trachea is permanently barred from entering the mouth.
The airtight barrier between the trachea and the horse's mouth is compromised in some instances, such as dorsal displacement of the soft palate. This frequently causes noticeable breathing sounds and poor sports endurance.
10. Horses are social creatures who enjoy interacting with humans, especially those who care for them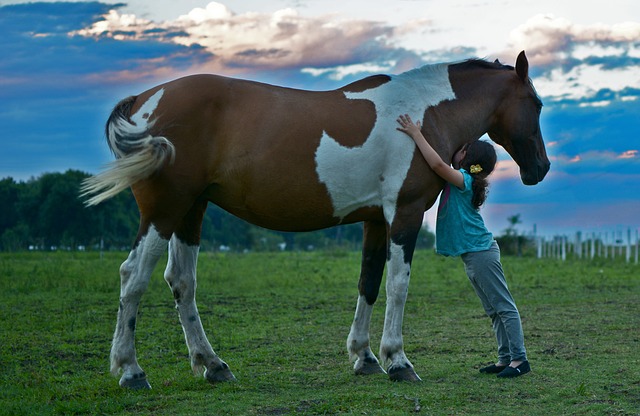 Horses often form close bonds with their owners or Grooms and they may even remember people who have been kind to them in the past, and certainly people who have not.
They enjoy being around other horses as well, and they often play together in fields or pastures. Horses are also known to grieve when a family member or friend dies, which shows their emotional depth and intelligence.
Horses are amazing creatures that have been a part of human history for thousands of years. These 10 fun facts about horses show just how interesting and unique these animals truly are. From their dietary habits to their social nature, are sure to continue captivating our hearts and minds for many years to come!
Have we missed any fun facts? Let us know by dropping our friendly Questra team an email at contact@questrasports.com or DM us on Instagram @questrasports