African Horse Breeds | Questra Sports
Table of Contents
Barb
Nooitgedachter
Boerperd
Vlaamperd
Fleuve
Dongola
Poney du Logone
Western Sudan Pony
Abyssinian
Namib Desert Horse
Horses have been a vital part of African culture for thousands of years, with different breeds native to various regions across the continent.
Many of the world's most magnificent animals may be found in Africa. However, some people are unaware that Africa is also home to a variety of distinctive horse breeds. Each breed is known for its unique characteristics, such as speed, agility, strength, and stamina.
Some are used for racing, others for transportation, and sport and some are now extinct. Whether you're looking for a versatile trail horse or a competitive show animal, there is sure to be an African horse breed that suits your needs.
If you want to learn more about horse breeds in Africa and around the world, check out amnh.org to delve deeper into the origins of the equus caballus (the single species that all horses belong to).
Here is a list of some of the most popular African horse breeds!
Barb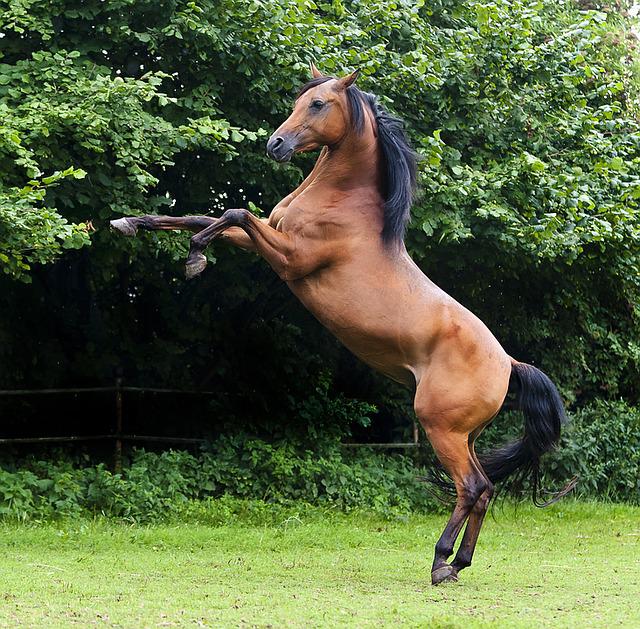 The Barb is a North African breed that is among the most popular in Africa. Though their precise beginnings are unknown, they are mentioned in the second century and were extremely prevalent by the eighth century.
Barbs are closely related to Arabians, although their appearance is less polished. There is a lot of discussion concerning whether the Barb and Arabian have the same ancestor or if the Arabian is the Barb's forerunner.
Barb horses stand 14.2 to 15.2 hands tall on average, with a muscular physique, elevated neck, and beautiful legs. Grey, black, brown, or chestnut are the most prevalent colours. Barb horses thrive at durability riding, as well as dressage, leaping, and enjoyment riding, thanks to their tremendous endurance.
Nooitgedachter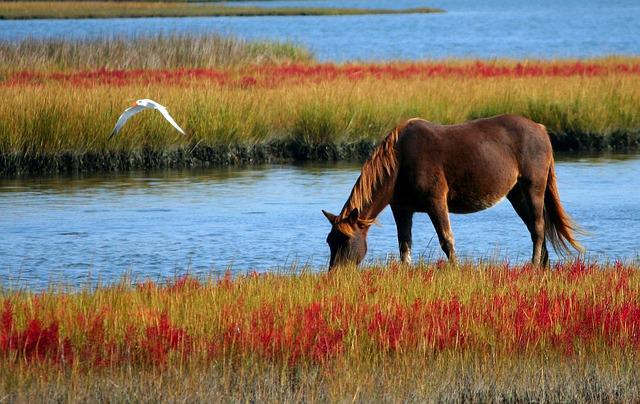 The Nooitgedachter is a South African breed. The breed is a cross between the Cape Horse and the Basuto pony.
The Basuto Pony Project started the breed in 1951, and due to earlier inbreeding, meticulous breeding was necessary. The Nooitgedachter breed was created as a consequence of this effort. Only around 400 Nooitgedachter horses exist, making them an uncommon breed.
Nooitgedachter horses have a strong, compact physique and are extremely durable and rideable. They are often bay, chestnut, or blue roan in colour and stand 13.2 to 15 hands tall. They thrive in jumping and racing because of their athleticism.
Boerperd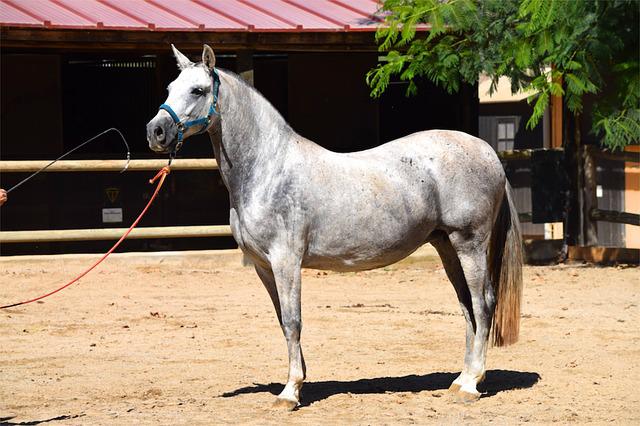 Many people seem to think that the Boerperd is a descendent of the Cape or historic Boer horse. From 1652 until 1836, Barb-Arabian hybrids from Java with Andalusian and Persian Arabian were bred. The Cape Horse was bred to Flemish stallions from 1836 until 1899.
Boerperd horses have an appealing, athletic physique, with powerful, well-arched necks and muscular legs. They stand between 14 and 16 hands tall and come in a range of colours. Boerperd horses excel in a variety of disciplines, especially ones that are more upbeat and fast-paced.
Vlaamperd
The Vlaamperd is yet another South African breed. Its name translates to "Flemish horses" because of its significant Friesian heritage. In the nineteenth century, the breed emerged from the now-extinct Hantam horse. These magnificent horses are a unique breed, at just a few hundred in number.
With a well-arched neck and delicate head, Vlaamperd horses have a strong yet graceful look. They are predominantly black and stand 14.2 to 15.2 hands tall because of their Friesian background. These elegant and adaptable mounts are perfect for saddle seat, dressage, hunt seat, and racing.
Fleuve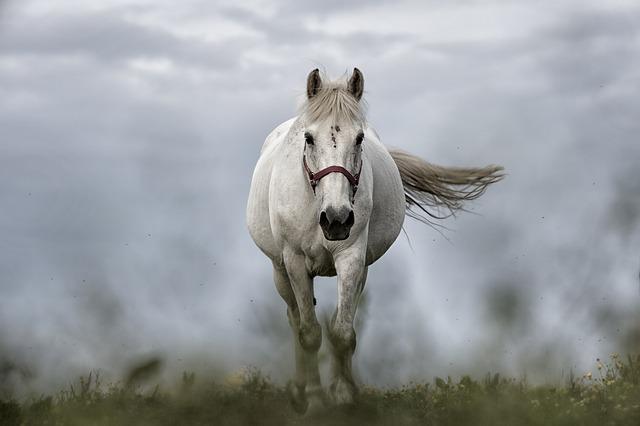 The Fleuve breed is a Senegalese horse whose name means "big river" in French. However little is known about their origins, they are descended from Barb horses and local pony types.
Fleuve horses are popular in Senegal for races, polo, dressage, and jumping and are an integral part of the culture. They are athletic horses with decent bodies and slim frames. Fleuve horses are normally bay, grey, or chestnut in colour and stand 14 to 15 hands tall.
Dongola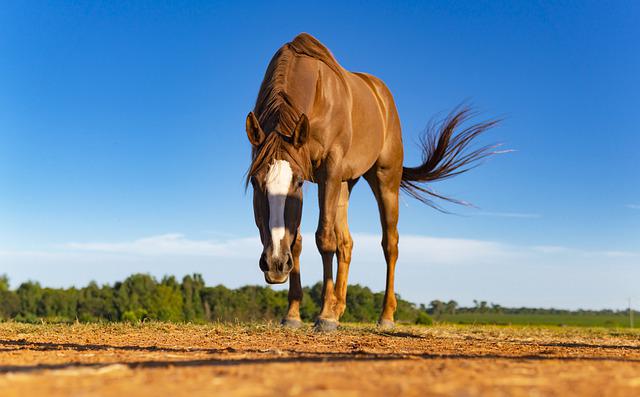 The Dongola, sometimes known as the Dongolawi, is a Sudanese, Cameroonian, and Eritrean horse breed. They descended from Iberian horses, as well as Barb and Arabians, who were transported to Egypt in the 13th century.
They were previously a widespread breed that was even introduced to Ireland and Germany, but they are no longer as prevalent. They feature a convex design, a light yet sturdy construction, and solid riding mounts. Dongola horses are normally bay, chestnut, or black in colour and stand roughly 15 hands tall.
Poney du Logone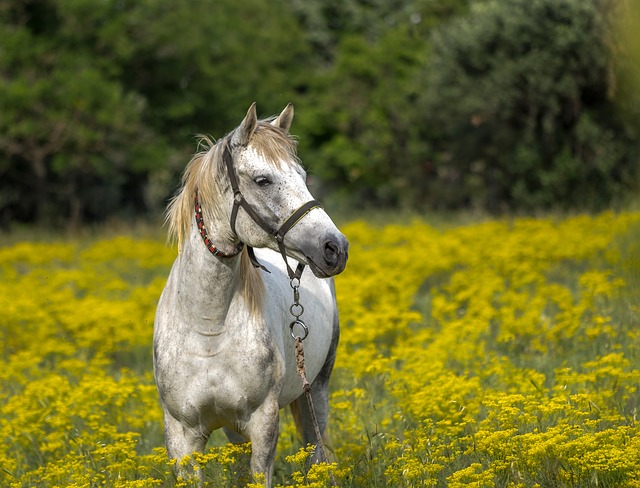 The Poney du Logone is found in Chad and Cameroon near the Logone River. They are very popular among the Moussey. Favoured among locals for transit and casual riding. Poney du Logones are approximately 12 hands tall and come in bay, roan, chestnut, or grey colours. With robust legs and a muscular neck, they feature a somewhat convex appearance.
Western Sudan Pony
The Western Sudan pony may be seen in southern Darfur and southwestern Kordofan. The origin of the Western Sudan pony is poorly documented. They frequently have white patterns and are bay, chestnut, or grey in colour.
Abyssinian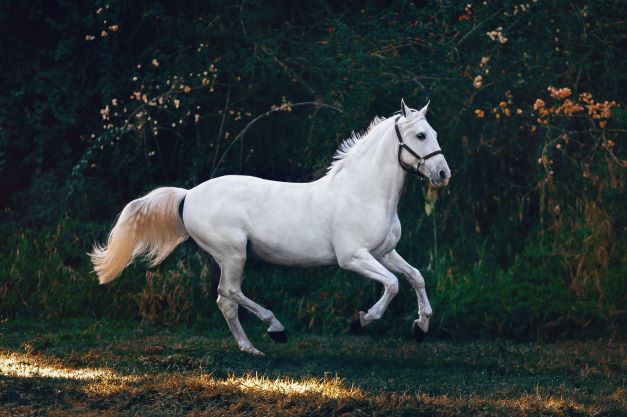 The Abyssinian is a horse breed that originated in Ethiopia's northern region. They are a prevalent breed in Ethiopia and other African nations for agriculture and transport.
Abyssinian horses were first imported to the United Kingdom in 1861, and thereafter to America. This resilient strain thrives in hot, arid environments. They are a light breed with a swayback that stands 13 to 14 hands tall and come in a variety of colours.
Namib Desert Horse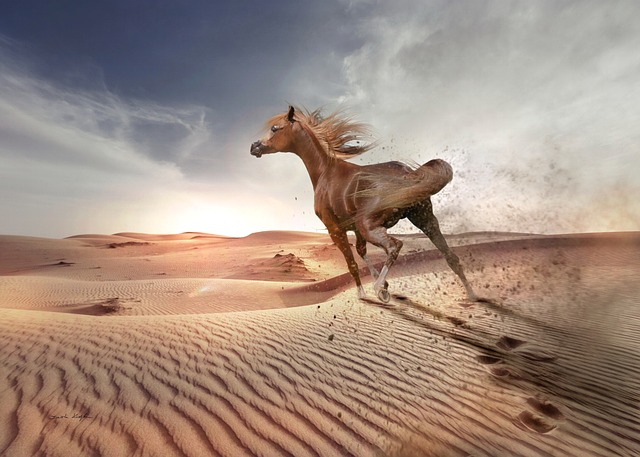 The Namib Desert Horse is a wild horse breed found in Namibia's the Namib Desert. They are Africa's sole remaining wild horses.
Though the origins of the Namib Desert Horse are unknown, many believe they are derived from the German army and riding horses that survived throughout World War I. They are strong and have adapted to life in the desert. In the wilderness, there are around 90 to 150 Namib Desert Horses.
The Namib Desert Horses are a light, athletic breed, comparable to European sport horses. Some horses have dorsal stripes, which are often bay or chestnut in colour. Namib desert horses are agile, intelligent and love their freedom, these types of horses need a rider who is comfortable in their seat, and always ready for adventure because these guys are QUICK!
Questra's African Horse Breeds Verdict
There are many different types of African horse breeds, each with unique characteristics and abilities.
Whether for riding or agricultural purposes, these horses are well-suited to life in Africa.
With their strong bodies and adaptable temperaments, they make important contributions to local communities throughout the continent. So if you're ever travelling through Africa and thinking to go for a ride, remember this little handbook of all the most iconic African breeds and see if you can find them in real life!
The Questra team hope that you've learned something new from our articles and enjoyed the read! If you happen to own an African horse, we'd love you to send us some photos or add the hashtag #questraadventure in your next insta post of your gorgeous horse!