3 Amazing Horse Tracking Technologies
Horses are amazing creatures and have been used by humans for centuries. They are strong, beautiful, and intelligent animals that can be a joy to work with. They have been domesticated for thousands of years and used for transportation, recreation, and work. Today, there are over 60 million horses in the world.

With the popularity of horses and the large amounts of money spent on them, it's no surprise that there is a growing demand for technology to track and manage these animals. They can be very expensive and require a lot of care. If you own a horse or are considering owning one, you need to be aware of the many different types of horse-tracking technologies available today.

More than ever before, we humans are calculating our steps, monitoring our sleep cycle, analyzing our heart rates, and documenting our workouts. But how about your horse's vital records? Horse tracking is an essential part of modern horse care. It allows owners and trainers to monitor their horses' whereabouts, health and fitness levels, and collect data to help improve performance.

With these innovative pieces of equine wearable technology, you can now keep a closer eye on your horse's well-being, satisfaction, endurance, and productivity. Here are three of the latest and greatest horse-tracking technologies on the market.
1. Fitbit for Horses
The Fitbit is a popular activity tracker that is worn on the wrist. It tracks steps, distance, calories burned, and active minutes. It also has a heart rate monitor and sleep tracker. The device syncs wirelessly to computers and smartphones.

The EquiMODEL is a new device that Fitbit inspired. It is a horse activity monitor that attaches to the halter and collects data about the horse's activity level, eating habits, sleep patterns, and more. The EquiMODEL sends data wirelessly to an app so owners can track their horse's health and fitness just like they would their own.
2. GPS Horse Trackers
GPS trackers are becoming more popular for all types of animals, including horses. There are several brands that offer GPS horse trackers, such as the Scollar Mini Tracker and the EquuTrack GPS Horse Tracker. These devices attach to the horse's halter and use satellite technology to track the horse's location. They can be used to create virtual fences, track routes, and monitor stallion breeding activity. Some GPS horse trackers also have features like heart rate monitors and temperature sensors.
3. Radio Frequency Identification (RFID)
Radiofrequency identification (RFID) is a technology that uses electromagnetic fields to identify and track objects. RFID tags are typically attached to the horse's halter or saddle and contain information such as the horse's name, owner contact details, and medical history. This information can be used to quickly identify a lost or stolen horse, and also allows owners and trainers to keep track of individual horses' performance data.

RFID tags are also being used in horse racing. They are attached to the horse's saddlecloth and contain information about the horse, trainer, and jockey. This information is transmitted to a computer system at the race track, which allows officials to keep track of the horses during the race and provide live updates to spectators.

The use of RFID tags in horse racing is controversial, as some believe it gives an unfair advantage to those with access to the data. However, there is no denying that RFID technology can be very useful for tracking horses.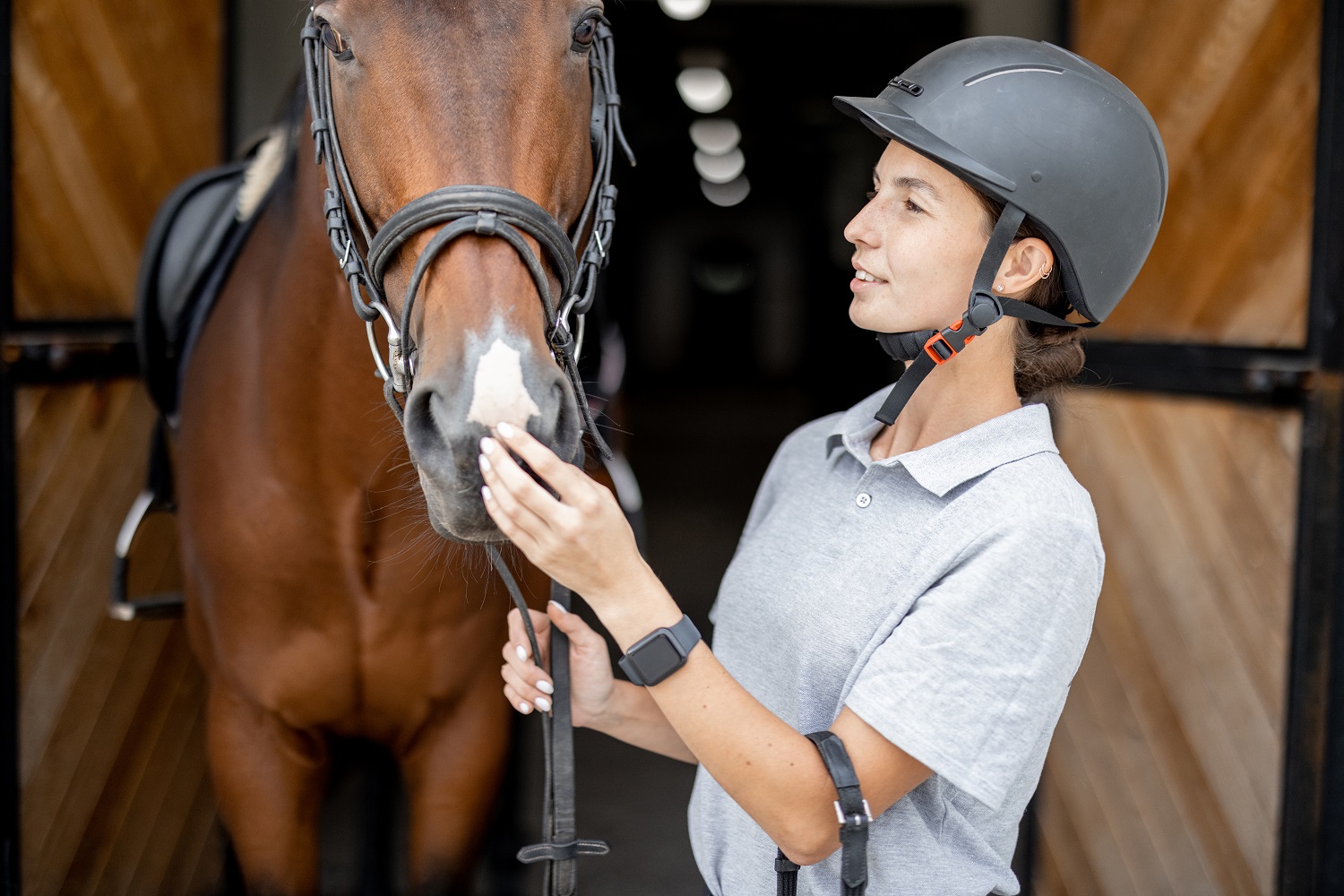 Technology is changing the way we interact with horses. These days, there are all sorts of gadgets and devices available to help us track horses' health, fitness, and whereabouts. By using these technologies, we can become better horse owners and caretakers!