Teach Your Horse To Stand At The Mounting Block
It is very important that your horse knows how to stand correctly at the mounting block. This will make it much easier and safer for you to get on and off and will help to prevent your horse from getting restless or moving away when you are trying to mount.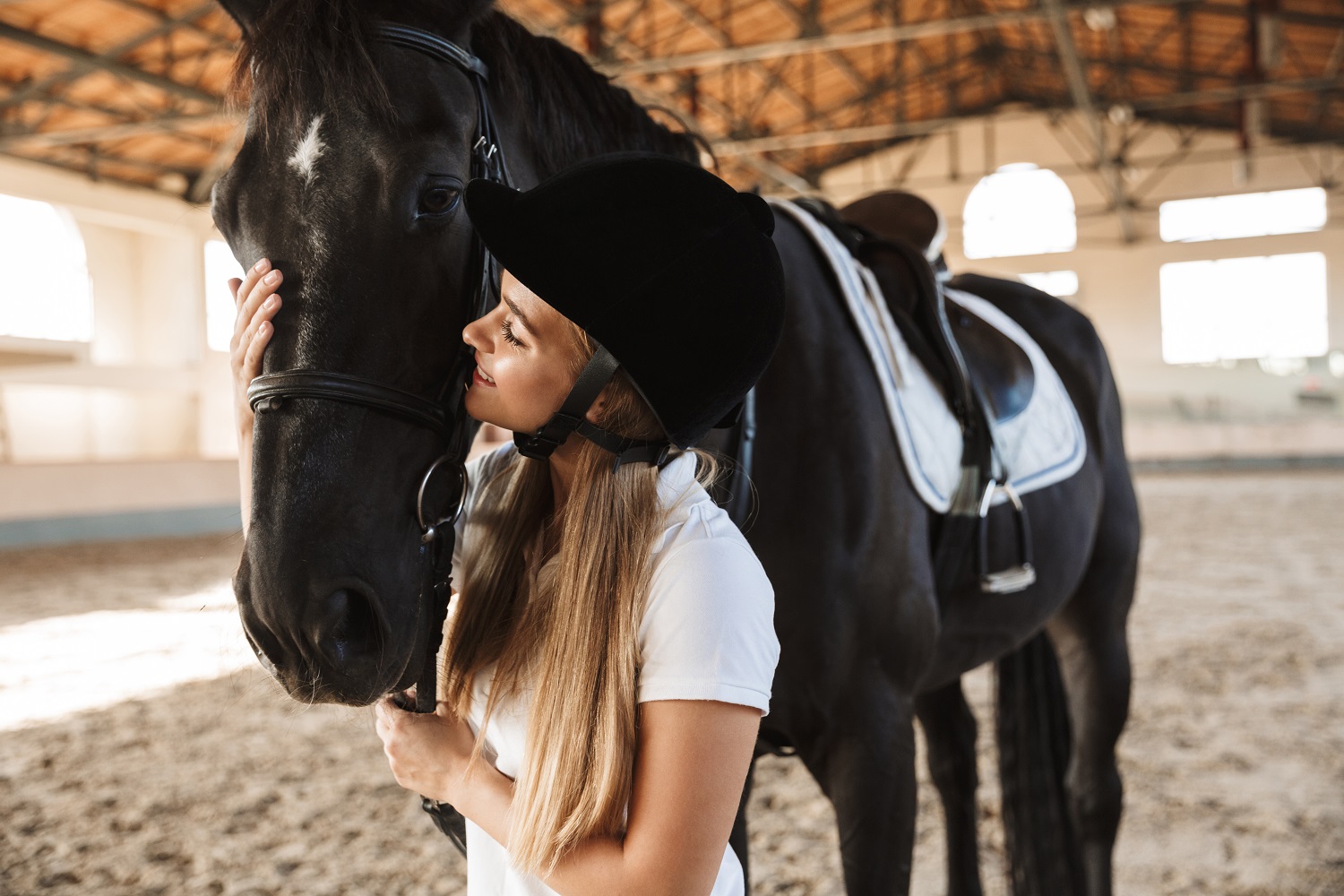 There are a few things that you can do to help your horse learn to stand correctly at the mounting block. First, make sure that the mounting block is stable and not going to move around when your horse leans against it. You may need to put some weight on it or tie it down so that it doesn't slide around.

Next, take some time to desensitise your horse to the mounting block. This means getting them used to the sight, smell, and feel of it. You can do this by leading them up to it and letting them sniff it, then rubbing their nose on it. Once they are used to the mounting block, you can start working on getting them to stand still while you mount.

When you are ready to start working on getting your horse to stand still at the mounting block, make sure that you have a helper with you. This person will help to hold your horse's head and keep them from moving away while you mount.
Follow these steps below to teach your horse to stand correctly at the mounting block: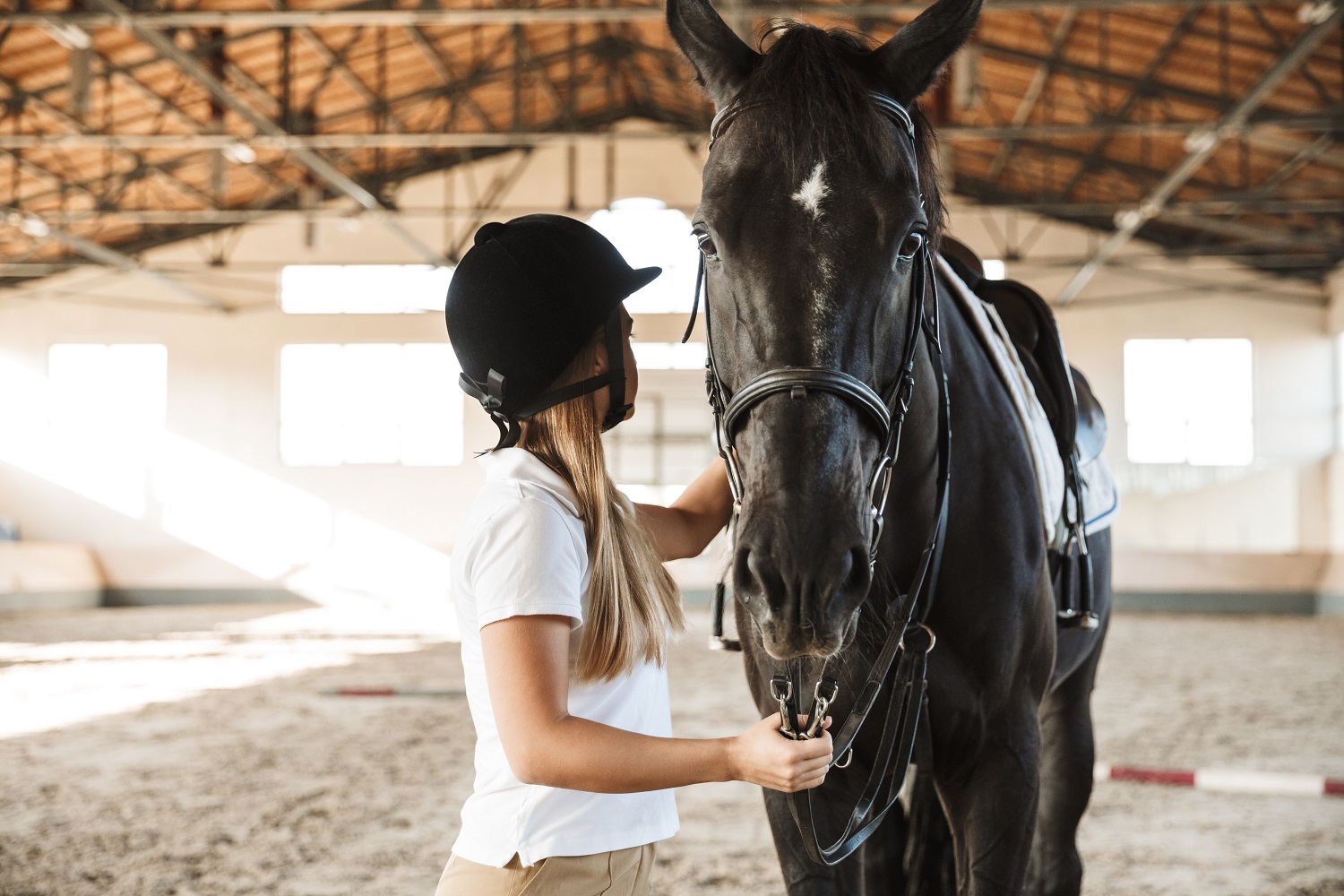 With your horse behind you, approach the mounting block. Touch and smack the block to demonstrate that it is not a potential danger.
Start encouraging them to examine it—touching it with their nose, snagging it with their teeth, or scratching at it are all signs that they are comfortable and willing to see the block with you.
Then place the block next to his stomach. If he becomes anxious while holding it, place it next to his shoulder until he regains confidence.
Instruct him to simply stand with the block at his side on a slack lead. Return him to his original position if he makes a move forward. Move his forehand away for several steps if he moves his hips away. Then take a few steps back before bringing him back to the block.
Straighten his back if he turns to look at the block (a sign of concern). The amount of time he stands still is determined by his level of comfort.
Move him away from the block before he becomes agitated. Expecting him to stand for longer than he can handle will significantly raise his anxiety and willingness to wander.
Step upward and downward the first riser once he's comfortably and confidently standing right next to the block.
Do this rapidly so he doesn't have time to be concerned about your unexpected competency to levitate. If he moves, adjust him calmly, say "whoa," and attempt again.
Take several steps back when trying to rehabilitate a contemptible mounting block avoider until he reacts willingly to delicate pressure and lowers his head.
Always correct your horse from the ground. You'll end up dragging his head toward you, starting to cause him to shift his entire body away from you. This has the potential to either end up causing or strengthening evasion.
Repeat these methods as you progress to the top step, raising the length of time you spend on the block. Simultaneously, compliment your horse by scratching his neck, back, and hindquarters. These incentives will also assist him in adjusting to progression and touch from above.

Now continue the cycle with your horse saddled. Continue working with him in the halter or switch to the bridle. Use even tension and push your fingertips against his chest, when moving him back with the reins. Most horses are moderately still at this point, but wise ones will recognize that the saddle tends to mean work is ahead and become wiggly. Softly rock the saddle by the horn and place your foot in the stirrup to see if your horse becomes unsettled. If he tries to move, get down, reposition him, and repeat until he actually stood still. He'll soon understand that all routes lead back to the block.
Now that you know how to get your horse to stand at the mounting block, you can start working on mounting and dismounting without any issues. Just remember to be patient with your horse and take things slowly at first. Soon enough, you'll be able to mount and dismount without any problems!